"You translate everything, whether physical, mental or spiritual, into muscular tension."
F.M. Alexander
"We can throw away the habit of a lifetime in a few minutes if we use our brains."
F.M. Alexander
"You can't do something you don't know, if you keep on doing what you do know."
F.M. Alexander
 What is it?
The Alexander Technique is an intelligent way to solve problems of use, be they of body or mind.  Many people are mystified by their own back pain, excess tension or lack of coordination.  They often see problems in their joints or muscles as structural, unchangeable, and similarly something such as Performance Anxiety as something they just have to put up with.   But, as they learn the Technique, they are surprised that they really can make lasting changes in the way they behave, react to stress, walk, in their degree of muscular tension and poise. They learn how dynamic and changeable the body and mind really are. They find that, by employing the Principles of the Technique, they can improve their overall coordination and achieve optimal health for both body and mind.
We all have unconscious habits.  Without realizing it, we put undue pressure on ourselves.  We blame body problems on activities — carpal tunnel syndrome on computer work, tennis elbow on tennis.  But often it is how we do something that creates the problem, not the activity itself. In fact, it is often what we think and believe which is at the root of our tension.
An Alexander Technique teacher helps you see what contributes to your recurring difficulties — whether it's a bad back, neck and shoulder pain, restricted breathing, anxiety, perpetual exhaustion or limitations in performing a task or sport.  Analyzing your response to a particular stimulus – not just your symptom — the teacher alerts you to habits of contraction and compression in your characteristic way of responding.  She then guides you — with words and a gentle, supportive touch — to respond in a freer, more integrated way.
Using the Alexander Technique, you can learn to strip away harmful habits, heighten your self-awareness, and use your thought process to restore your original poise and the curiosity and courage which allows you to grow and find joy and meaning.  By employing the Principles of the Alexander Technique, you come to understand much more about how you function, and have more choice in how you respond to the world around you.
"You are not here to do exercises or to learn to do something right, but to get able to meet a stimulus that always puts you wrong and to learn to deal with it."
F. M. Alexander
History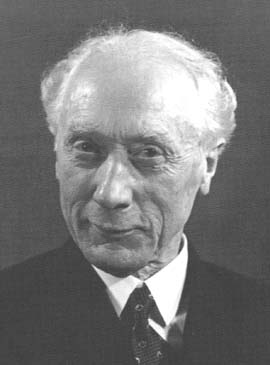 F.M. Alexander (1869-1955), an actor who began his career as a Shakespearean orator, developed chronic laryngitis while performing. Determined to restore the full use of his voice, he carefully watched himself while speaking, and observed that undue muscular tension accounted for his vocal problem. He sought a way to eliminate that restriction. Over time, he discovered and articulated a principle that profoundly influences health and well-being: when neck tension is reduced, the head no longer compresses the spine and the spine is free to lengthen. Alexander restored his own natural capacity for ease by changing the way he thought while initiating an action. From this work on himself and others, he evolved a hands-on teaching method that encourages all the body's processes to work more efficiently – as an integrated, dynamic whole.(From the 1996 North American Society of Teachers of the Alexander Technique Directory)
QUALIFICATIONS & EXPERIENCE
1989 Qualified at Constructive Teaching Centre London
Business Clients:     BP International, Johnson & Johnson, Amersham International, Security Pacific Hoare Govett
Alexander Technique Teacher and Performance Coach at the Department of Music, University of York, 2012 to date
Trained teachers in Hampstead, London, York and Cumbria
Taught Alexander Technique within the NHS for several years
Taught BA and MA Music and Drama students at Liverpool Institute of Performing Arts
Working with York University teaching patients involved in a Clinical Trial looking at the effectiveness of Alexander Technique and Acupuncture used in conjunction with GP care for Chronic Neck Pain
Talks and demonstrations given to many groups including GPs, Midwives, Cancer Care, Arthritis Care, Physiotherapists, Psychologists, Singers, Musicians, Actors, Dentists, Chemists, IT Professionals, Academics, Business Professionals.