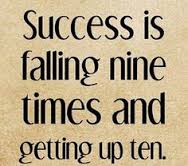 Coaching is a form of self directed learning. A good coach will help you achieve goals and ambitions.
I provides a space which is:
You take responsibility for your own progress, and I provides the tools and insights to help achieve this.
Coaching is a useful approach for exploring both practical and philosophical questions which can enable you to live a more positive, dynamic and fulfilled life. A goal can be as simple as 'How do I make my study a more useful and practical space?', or as complex as 'How do I make a positive contribution to my life?'
You 'hold the baton' – coaching time is time for you – to explore to as deeply as YOU wish, the issues which interest, intrigue or confuse you. It may be challenging, and hard work, but I am there for you, to encourage and facilitate, but not to pressurise you into doing anything you are not ready or willing to do…yet!
Coaching is now widely used in business, in career development, in sports and the arts. It can be used to great effect by both individuals, groups and organisations, and is increasingly used in developing leadership skills. Coaching helps aspiring leaders to become more effective in both their own work and in developing and managing others. Coaching can be an extremely cost effective way of increasing productivity in the workplace.
I give talks, demonstrations or workshops to groups or businesses and additionally run Action Learning Sets with any interested groups.
I am experienced in phone/skype/facetime coaching as well as working face to face.
"Julie is more than I ever thought a life coach could be.  I really didn't know what to expect from our sessions, but I was at a crossroads in my life, and I needed someone to help me make some changes.  Julie was open, honest, and thoughtful right from the very start.   She very quickly and skillfully detangled all of my questions and like a laser beam got to the very heart of what I needed to do.  I was stunned that someone could know me so well in less than an hour!  I was also overwhelmed with relief that Julie discovered the very core of my roadblock.  Once we got to the heart of the matter, we spent the next few sessions coming up with solutions to help me get past what had been holding me back.  She helped me to see that I had the tools within me to make my life be just as I want it to be.  Julie's compassion, empathy, and deep commitment to her clients make her not only a brilliant life coach, but also a healer.  I would whole-heartedly recommend Julie: she has a rare and special gift absolutely everyone should experience.  She has changed my life for the better."
Cyndi Carleton, Singer/Actor, Canada
ACTION LEARNING COACHING SETS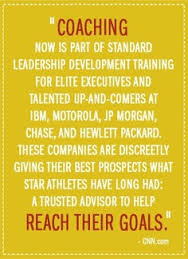 Action Learning Sets are used in business throughout the world for leadership development and progression.
This is a dynamic process in which a group meets together on a regular basis to share and reflect on their experiences. It is based on the principle that we learn best from what is actually happening, and that we have an unlimited capacity to learn from experience, but a limited capacity to learn from being taught.
For further information on Coaching, or Action Learning Coaching Sets, please contact me.
"No man can reveal aught to you but that which already lies half asleep in the dawning of your knowledge." Kahlil Gibran
QUALIFICATIONS
Jointly accredited by Relational Dynamics 1st Accredited Coaching Training and Performance Coach Training Ltd (founded by Carol Wilson and Sir John Whitmore) – qualified with distinction.