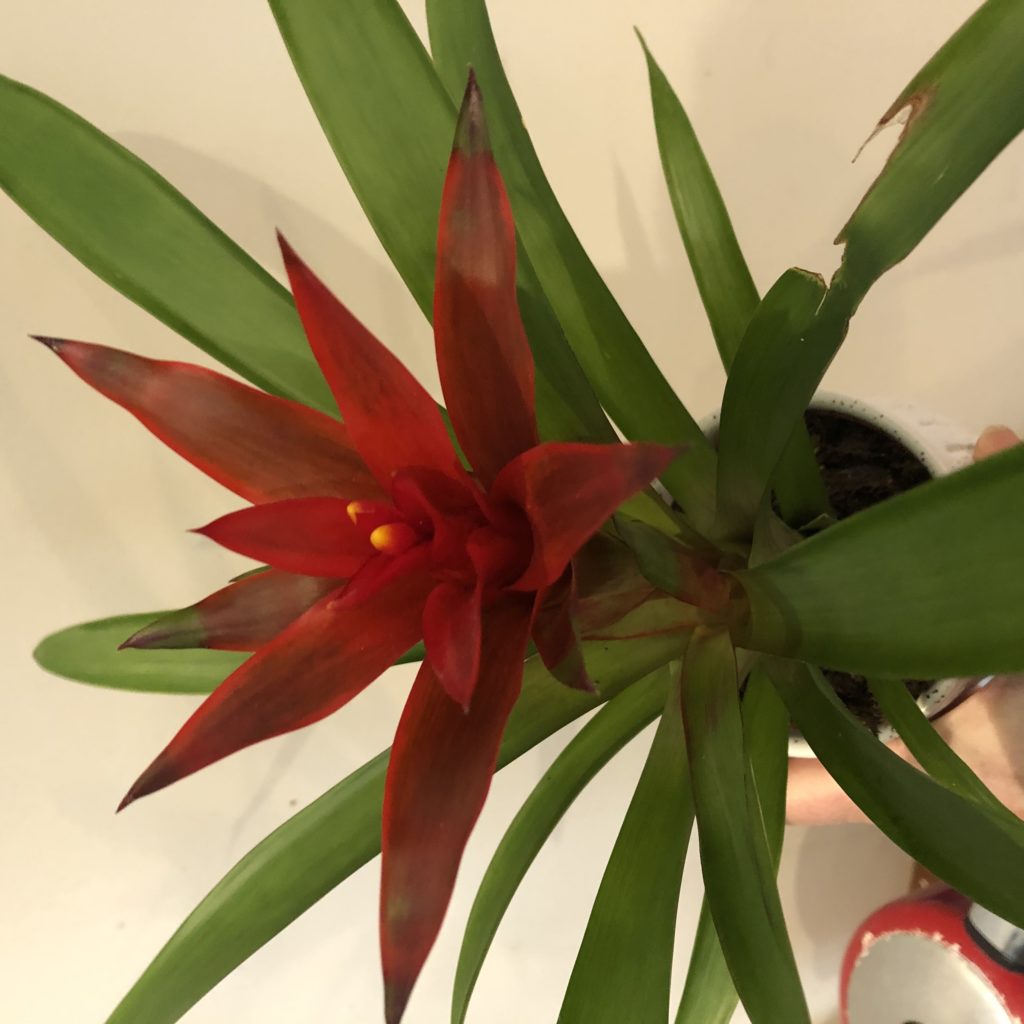 Coronavirus has certainly raised the levels of global uncertainty and anxiety to heights that many people will not have experienced in their lifetime. Uncertainty, particularly over a prolonged period, can be very detrimental to our mental and emotional well being.
There is much online help and advice, so why am I writing this?
In my life I have experienced a number of crises and a great deal of uncertainty. I have learned strategies to deal with these through trial and (a great deal of) error. So I thought I would share them in case they helped any of you. For those of you who need to know my credentials, my story is at the end of this blog. Otherwise, read on! Skim the points, and choose what attracts you, or study in depth.
My first job after University was for a small Investment Firm in South Africa. The man who ran it is now the richest man in South Africa and I learned a lot from him.
He was a great advocate of the KISS principle: Keep it Simple, Stupid! Like many profound truths, these strategies are simple, but it doesn't mean they are easy to implement – in particular when you are stressed.
Take Action regarding things that are under your control
The feeling of being out of control is one that many of us find difficult, if not downright excruciating. So getting on with things that are under your control helps dissipate this feeling. Technically our +/-40,000 thoughts per day are under our control, yet we often find this is not the case. So the following help calm us enough to make this more possible.
Technology has become the backbone of our lives. It can either enable or disable us, depending on how we use it.
Here are the positives:
Renowned neuroscientist and author, Daniel Levitin recently gave a talk at the University where I work. According to him, research states that Happiness comes not from having a loved one, a special connection with someone who has your back, but through micro-connections: 2-3 short conversations per day, even with random strangers, can prevent you from feeling lonely. Technology is great for this! May I suggest calling/video calling, rather than texting. I don't believe it has the same impact.
NOTE: I read somewhere that someone is collecting up old smartphones to donate to elderly isolated people so they can still see their loved ones. Great idea – could you facilitate/contribute?
Use good quality online learning resources. There are a myriad out there!
Learn something new – like a language. Since my daughter left for University and I have been living alone, I have been learning Italian on Duolingo. Apart from the enjoyment and sense of satisfaction, it has become the way I transition from work to an empty house – so much more satisfying than a glass of wine!
Join some online groups. I have been running a weekly meditation for a number of years at the University, and we are about to go online. Join us! http://www.creativetransformation.org.uk/talks-workshops/meditations/. I will update how to join an online group before next week. And there are many, many others, where people who think and who care can stimulate and encourage you.
BRAINSTORM! Another reason my first boss got so rich, was his attitude to crises. Crisis can either galvanise your imagination, creativity and resolve, or it can overwhelm you. As a firm, he ensured we did the former, and it is something I have tried to practice ever since. So every time there was a crisis anywhere in the world, he would call a brainstorming meeting to look for the opportunities that were always present in difficulty.
Here are the negatives:
· I know, it's obvious but I will still say it – don't gorge on bad news. Treat it like medication – necessary and useful if you stick to a sensible dose, but otherwise potentially lethal. When you are tempted, play sudoku, scrabble, or call a friend.
· Be careful about spreading panic/fake news. Think about where your communications are going, and if you are going to worry anyone in a vulnerable position.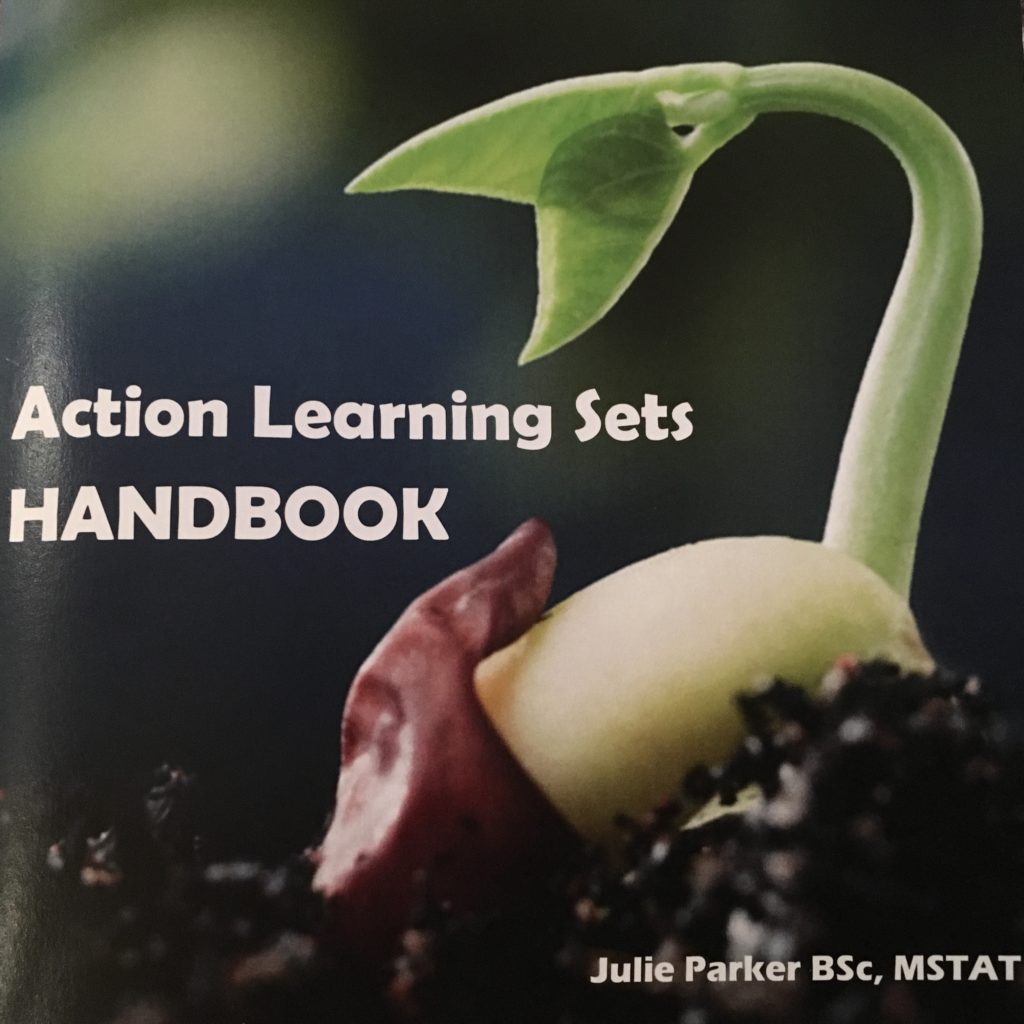 Practice gratitude and Appreciation
The research shows this really works! And it works better if you actually write things down. Brené Brown, best selling author and researcher has interviewed tens of thousands of people. She talks of how the people who have survived great loss or trauma, are helped most by appreciating small daily things. And there is other research to show that writing to someone who has really helped you in the past, also increases your level of happiness. A 6 month research study of people who wrote a daily journal of 3 things they were grateful for showed that they were happier, more grateful and had less depression.
This ties in with the above. What are the things in life that really bring you joy, laughter, pleasure? If you are going to stockpile during this time of coronavirus crisis, stockpile some of those things. Here are some of my favourites: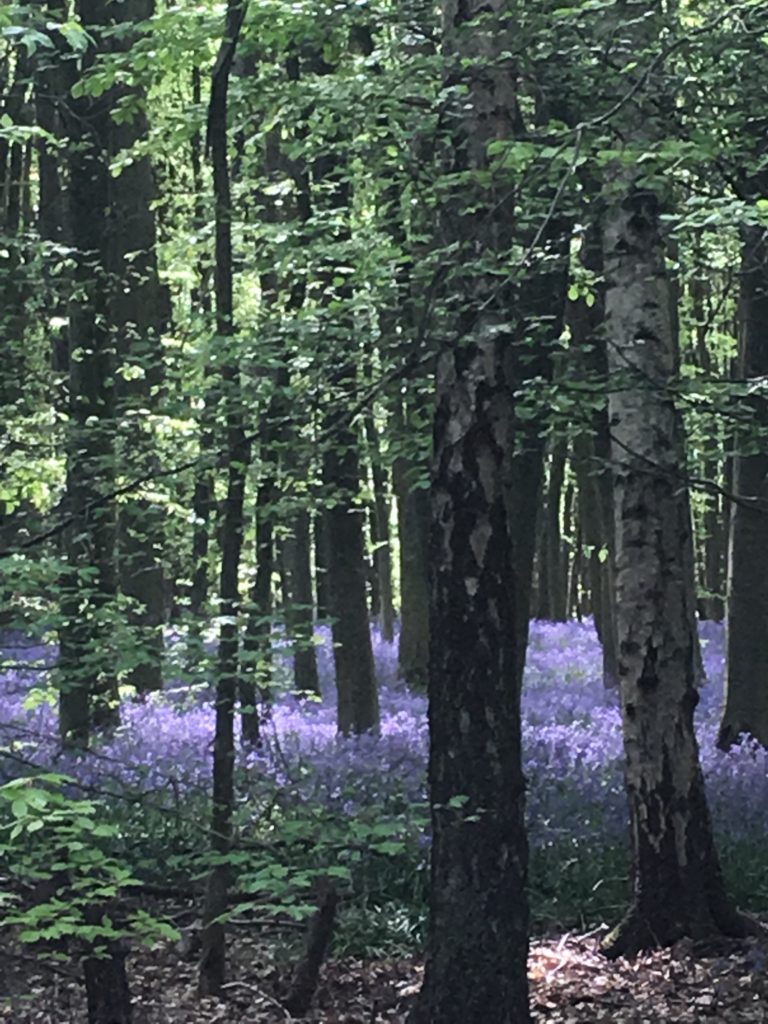 I find enormous solace in nature, and great need to continual renewal. One of my difficulties in the last month, when I was trying to decide whether to cancel my booked (and paid for!) holiday to Italy, was that I couldn't get out into nature – I couldn't go camping in the mountains because of consecutive weekends of brutal storms, and I couldn't walk along the river because of the consequent flooding. I really noticed how much harder it was to de-stress. And of course, with the current crisis, many people are not going to be able to get out much into nature at all. But I brought nature indoors, filling my home with spring flowers – more later.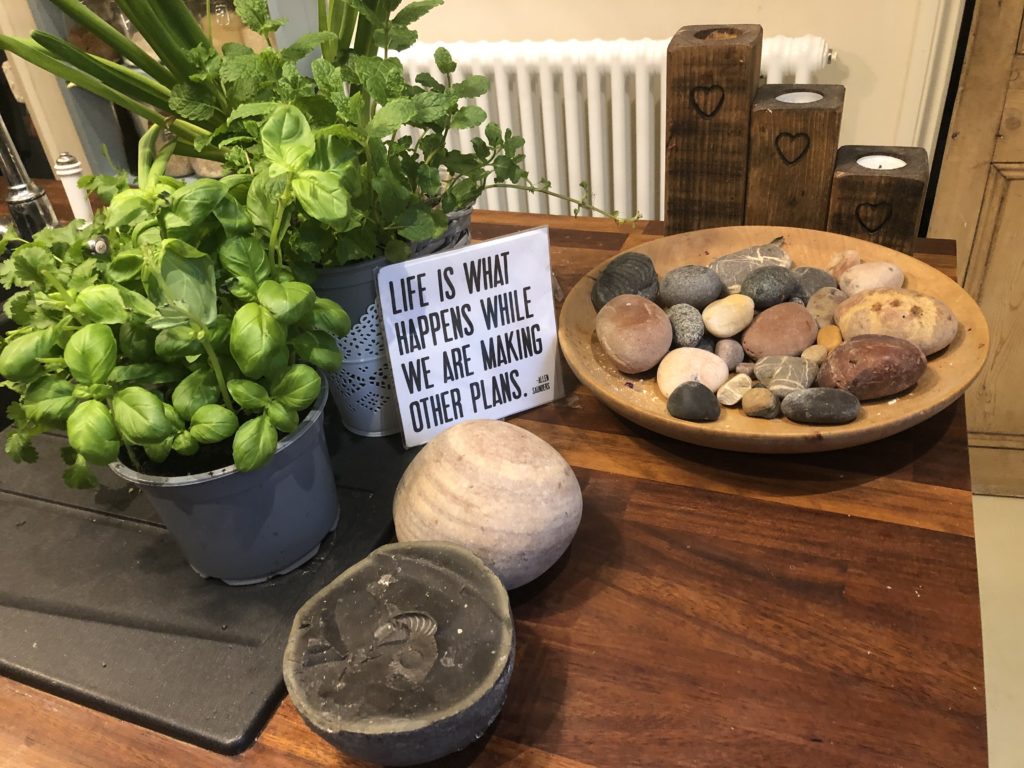 Grow something!
I realised when tending my bulbs in my small outdoor courtyard the other day, how deeply nourishing it is to be connected to things that are growing, blooming and being unaffected by this crisis. Head off to your local garden centre before they have to close, and stock up on spring plants, herbs, vegetables and seeds. Grow simple food like lettuce, get into your garden if you have one, and get a few house plants if you don't.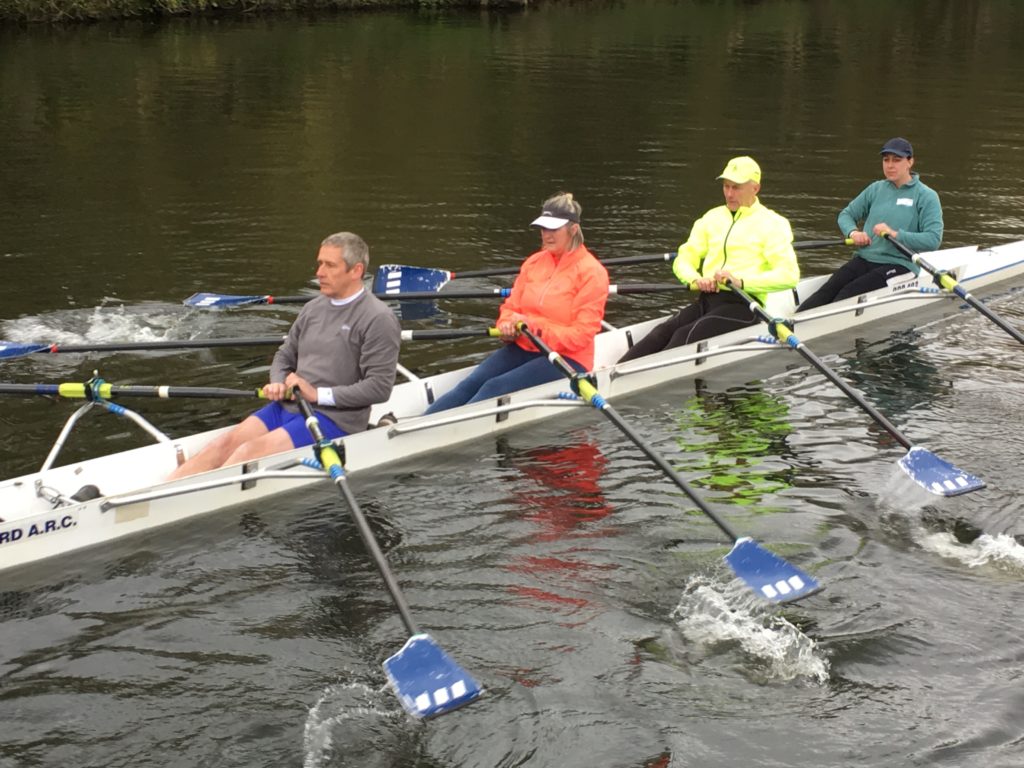 I am an 'exercise outdoors' kind of girl where possible, and am having to think of how to change those habits. Again, technology can help, because for sure exercise is vital to keep everything burning and ticking over well, if and when you can.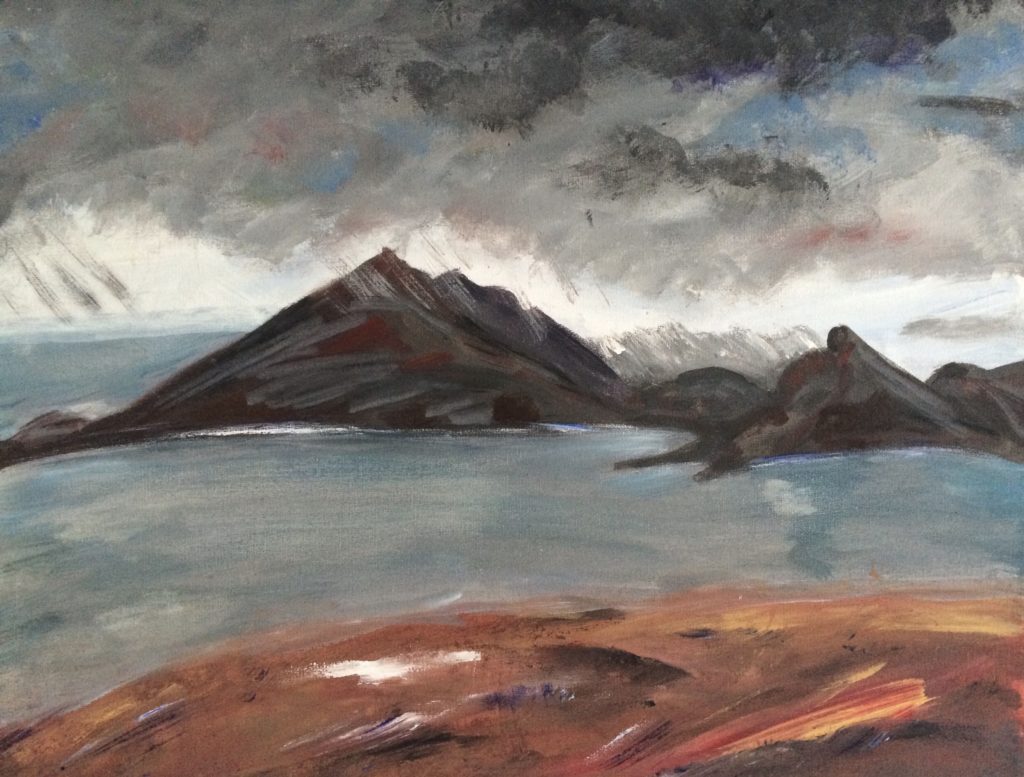 Creativity:
Just as the world wars spawned a plethora of new inventions and different ways of working or living, this crisis seems in some way reminiscent, and it can bring into creation all sorts of ideas that you have been gestating but being too frightened/busy/distracted, to do. Stock up on your painting equipment, your DIY equipment, materials, wool, family photographs and anything else that inspires your creativity! If you have room, make yourself a dedicated space where you can start messy projects and leave them without having to clear up! I have been meaning to do some video lessons, and podcasts for ages, if not years. Because I am the age I am, (and despite computer programming in my chequered past!) I have a huge resistance to this, but watch the space on my website. I want to be able to earn during this crisis, AND I want to contribute to the many many people who are going to struggle more than I will. So I am even planning on starting an Instagram account (😱😱) to share my more arty photos and some positive daily thoughts.
Use all your senses to the Full in nourishing yourself
I am a lover of sensuality – of all the senses. Here are some of the ways I nourish myself:
A short walk in nature, when I can, affords endless opportunities of noticing, of looking deeply, of seeing differently.
I love colour, and I love flowers, and so my home is currently filled with as many colourful flowers as I can afford.
Remember art? Remember books? Feast your eyes on beautiful images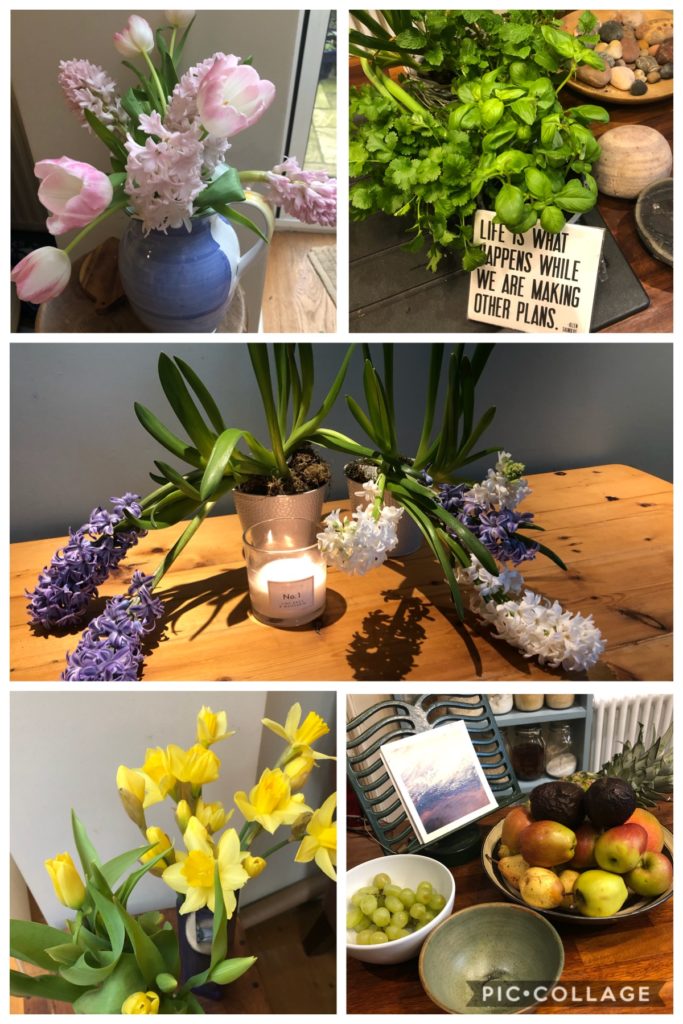 Scented flowers! Herbs, oils, scented baths, perfume, scented skin creams
Make sound – sing! Play instruments. There are those wonderful videos of the Italians singing to one another from their balconies which make my heart sing. I saw a great video once of people all over the world who had got together remotely to make a music video. All my innovative music types, why don't you write a song that can be sung round the world to bring us together?
Another thing that has been exercising my mind is how we can help those who are desperately ill and struggling to breathe not to panic so much, as that makes things so much worse. There has been research showing that playing music to patients under anaesthetic in operations decreases recovery time and levels of pain. Would it not be worth a try for those in intensive care? Again, my music types, what sort of music would best serve these purposes? Use your talents and strengths to make a difference!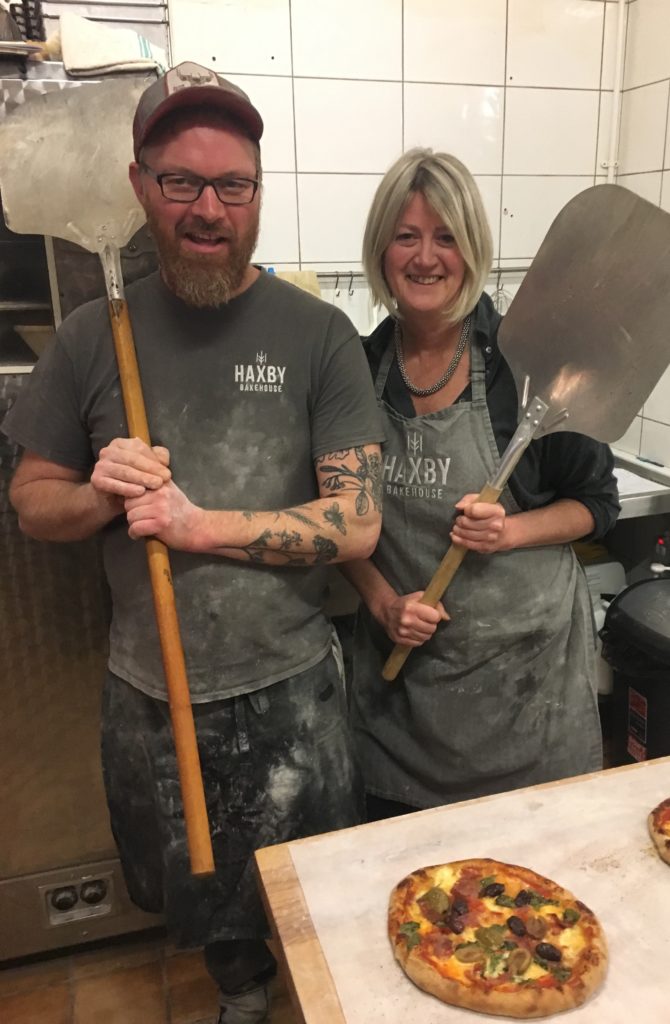 Eat nourishing food, that is beautiful to the eye and the tongue. Living alone makes it easy not to eat well. I am taking the time in this crisis to shop, cook and eat more thoughtfully, and with greater enjoyment. Cook together at home if you can, learn new recipes, bake bread and do other things that require time and attention that you have been previously too busy to do.
This presents a particular problem in this crisis. I believe that touch is essential for our well being, and it is something that is being denied to many of us at the moment. When I work with people who are panicking, or are very anxious, one of the best ways to help them calm, is to work on the body. The mind runs away, but the body stays, and if I can help people to return to the body, it can help to settle the mind. When the body and breathing calm, the mind calms. When we are panicking, it is often difficult to deeply breathe – work on the body can help that enormously.
So for those of you who can touch, do!
Show affection to your loved ones
Explore massage
Make love, in the widest sense of the word (and obviously at the moment, only within a monogamous relationship with someone whom you know absolutely is not infectious)
For those of you who cannot, we need to learn ways to re-connect with our own bodies in order to both nourish ourselves generally and to help ourselves deal with anxiety.
Massage yourself
Dance
Do body-specific meditation (listen to the meditations on my website, link above)
Do Yoga, or other body practices, such as Tai Chi
When my students have Performance Anxiety, I get them to do strong poses, like a yoga warrior pose, and to stamp their feet to Zulu warrior music, or punch the air, and make sound – think of the All-Blacks' Haka. When we are anxious, energy moves up the body, away from the feet and legs, and we need to bring it down.
Facetime a good coach and get them to work with you to help this. If you don't have facetime/whatsapp, I have talked people through this process, and even texted them successfully through this process when they were too frightened to speak.
Think of ways to contribute to others
Again, research has shown that when we do acts of kindness, and help others, our own happiness and well being increases. Stay aware of others around you and be creative and imaginative in finding ways to create community and connection in the midst of this crisis.
Decide to use this as an opportunity for growth
Resilience and 'growth mindset' are common buzz words these days. But for sure, we have a choice as to how we approach this whole difficult situation. I am self employed. I have no backup. But I am fired up with ideas of how to help both myself and others, and that has changed my anxiety into energy and hope.
Keep a Daily Journal of your experiences
There is going to be much research that needs to be done about the wider impact of this whole crisis. I am particularly interested in the impact of social distancing, and how people deal. I would encourage you to keep a daily journal of things that work and things that don't, of what triggers you, and what gives you hope and strength. This will potentially be of great value in learning how we can best prepare for the future.
Communicate, communicate, communicate
Stay in touch with others
Share positive messages
I am here, I offer online coaching for those who can still afford it, and for those who can't, I am going to do my best to provide free resources for connection and positivity.
You can help me by sharing this blog widely if you feel it would be useful to anyone you know!
Wishing you all the best!
My Credentials for Dealing with Uncertainty
I have been no stranger to prolonged uncertainty in my life. I grew up in what was Rhodesia (now Zimbabwe, for those too young to have heard of Rhodesia). The country declared its Independence from Britain, which was not recognised, and from my childhood we had international sanctions imposed on us.
We became a nation of 'make do and mend'. The life fostered a spirit of innovation, imagination and entrepreneurship. As children we had few toys, but we had great games.
My teenage years were spent largely on the Eastern Border of the country in the time of the bush war. We experienced years of relative lockdown. Our beloved nature, mountains and rivers, were out of bounds entirely. We could not leave town unless in an armed convoy. A bomb, (thankfully unexploded), landed in our school grounds.
People living nearest the border built bomb shelters and the rest of us created a 'safe space' in our house where we kept emergency rations. For years we went to bed at night with candles and tracksuits at the bottom of our beds, in case of attack. Fathers, brothers and boyfriends spent years being called up for active service for up to six weeks at a time, having to leave home and work to do so.
Those of us who remained behind suffered the anxiety of worry for their safety.
Friends died.
We have the opportunity to learn from our experiences, or to be overwhelmed by them. For me, that training has stood me in good stead for the rest of my life.
I have been self employed now for 30 years, through two recessions. That in itself has been a severe test of living with uncertainty. I have also moved continents, countries, counties and cities, remaking my life and work as I went. Add to that a very stressful divorce and single parenting a daughter, and I feel I have the credentials for authentic information gathering!
Offers
During this crisis I am offering online coaching for those who can afford it. For those who cannot, I am developing some free resources which I will offer via my website, www.creativetransformation.org.uk
From Monday 23/3, I will be doing a free online weekly warm up and meditation. Email or text me to join in from wherever you are in the world. Let me know if you want me to do another at a time more convenient for you. If I can, I will.
I have spent two years running Action Learning (Peer group) coaching for PhD students nationally, and taught the principles internationally up to University Exec level. If you are interested in starting a virtual group for support during this time, please get in touch.
Please share with anyone who might find this useful.
Thanks!