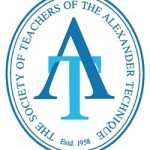 The Alexander Technique has helped people across the workd to naturally overcome:
* muscle tension and stiffness
* Back, neck and joint pain
* Poor posture
* Breathing and vocal problems
* Stress-related conditions
People use the Technique to:
* Improve performance and prevent injury in music, drama and sport
* enhance business and presentation skills
* develop ease and elegance in movement
* support pregnancy and childbirth …
or simply because they want to change conditions that stop them enjoying a healthy, happy life.
Learn more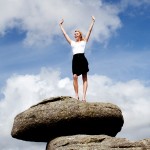 Effective coaching will help you decide where you want to go in your life and give you the tools to get there.
Effective coaching clarifies your goals, and supports you in taking the necessary steps to get there, alerting you when you run into your internal 'saboteur' who sometimes gets in the way and giving you positive strategies to help fulfil your dreams.
Some people talk of 'business', 'executive' and 'life' coaching as though they were disparate things, yet the principles of coaching remain the same. A coach does not claim to be an expert in your field and differs from a mentor, who is. An effective coach will be able to assist you unravel a tangled web and help light the way forward.
Learn more