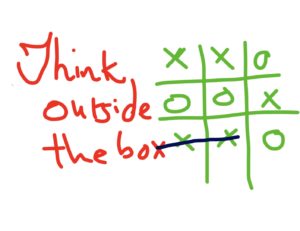 I stopped at one of the services on the M4 on last, wet, grey Sunday morning en route to taking my daughter to Uni in Bristol.
The queue at Costa Coffee was 11 deep, but I noticed that there was another Costa coffee round the corner.  Taking the decision that the queue round the corner was likely to be shorter, I slipped out of my place in the queue and found myself behind just one man, who looked strangely familiar…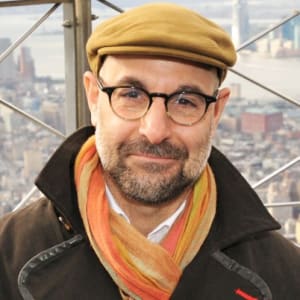 My Facebook friends will know that the Carpe Diem bit of this story was to sidle up and ask if I was talking to a Stanley Tucci lookalike or the real deal. It was the real deal ('A' List Hollywood movie star), and turns out he was also taking his daughter to University and we had a convivial chat. My daughter was dead impressed and will carry that as a particular memory of her trip to Uni.
Now I realise this is all terribly shallow, but I think there are two important lessons I took away from the encounter.
1. THINK OUTSIDE THE BOX
If I wasn't keeping my mind and eyes open, I would not have spotted that there was an alternative to the queue I was standing in, nor taken the decision to move
2. CARPE DIEM
I could have been backwards in coming forwards, and missed an opportunity to create a fun and unique memory for my daughter.
Although the outcome of taking these decisions in this case was not earth shattering, like many simple principles, these are profound in their possibilities.
In my life, some of the biggest changes have come about because I was prepared to do one or both of the above. Sometimes the risks have been much greater than they were here, and yet often the rewards way outweigh the risks we are asked to take in living life more fully, whatever that may mean to each of us….
I would love to hear about your 'Carpe Diem' moments, seized or lost!