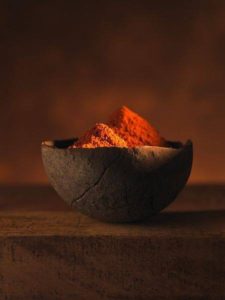 There is nothing like getting ill for raising the feeling of Vulnerability when you're self employed! Especially when it comes out of nowhere and you think your immune system is rock solid.
The interesting thing about this week of not working and not feeling up to much though, is that it has made me think about one of my favourite enemies – SHOULD.
It's a word I ban in my teaching room, yet being solitary and incapable made me realise just how much space I still allow it in my own life, and particularly since my daughter left for University.
I think any big change in life circumstances calls us to take stock, and with good reason, but here is (some of) my list of 'shoulds' that have been sharing my bed and head since she left and I have reviewed the 7 years since we came to York:
I SHOULD HAVE …..
worked harder
studied more
made more money
been more successful
recycled more
cooked better food
taken more care of the planet
kept the house tidier
been a better role model to my daughter
dared to try and have another relationship
practised the piano more
helped her practise her music
encouraged her to play more sport
encouraged her to act
helped the needy
volunteered more
complained less about poor service in restaurants (🙄 really??)
OMG no wonder my immune system was under attack with all that lot going on.  And what a relief to have to let go of it all and just sleep, and almost feed myself and definitely not tidy the house! Talk about physician heal thyself! Because of course it became blindingly obvious to me that I much preferred being with this gentler, more tolerant me than the me with the big stick and long list, and for sure the big stick didn't make me achieve very much more, just made me and I bet my poor daughter, fearful and miserable and bowed down and unwilling to try, to take risks, or as my wise Safari guide friend says, to Dance with Life.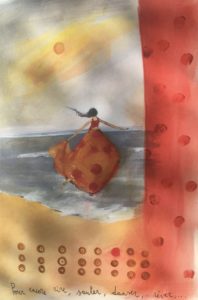 One of my other wise friends asked how I was doing with vulnerability because he didn't think I was going to make much progress until I was willing to embrace it a bit more.  Interestingly I couldn't really answer the question, because I have been so busy hiding from it that it hadn't really come up!
Of course I have had the excuse of having to make a living in a small place where everyone knows pretty much everything and I couldn't afford to make mistakes because it could cost my reputation and my job, etc etc. Doesn't mean I have managed to avoid making mistakes anyway, interestingly- just haven't deliberately put myself in their way.
So now I find myself looking back on 7 years where I started out enthusiastically with high hopes thinking I could crack this and make a wonderful new life for me and my daughter, and realising that 7 years have gone by, and I have done some stuff, and we're still afloat, which is something, considering, but in the major life choices department, I have not danced with my life, more like hobbled on crutches, and then I have got angry with myself for hobbling, and knocked the crutches out of my hands….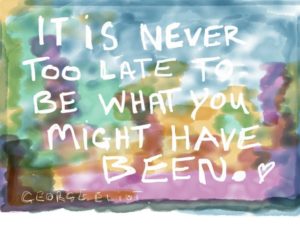 Hmmmmm. …..Old habits die hard, and as I regain my strength, I can see that the voice of SHOULD is waiting for air time and the slightest opportunity.
So this next little while is going to be interesting as I see if I can find a different way of being with myself, talking to myself, and flexing the muscles of compassion  instead of self judgment….