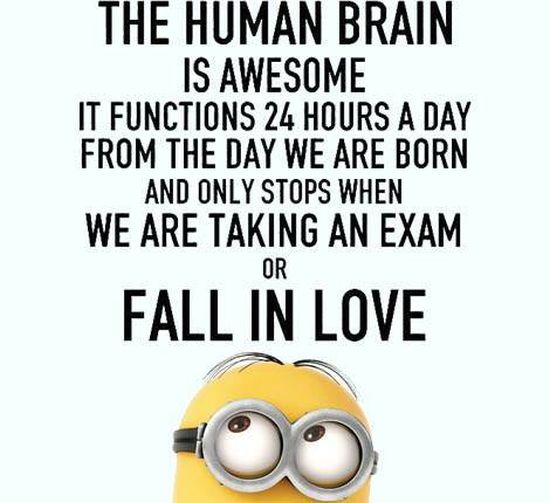 EXAM TIPS FROM MY DAUGHTER'S VERY BRILLIANT AUNT WHO IS NOW A VERY SUCCESSFUL LAWYER
(Reproduced with her permission)
It is exam time in our household (can you tell??) My daughter is currently managing her stress remarkably well and working hard. The only stress I currently have is that at the weekend, she asked if she could video me doing my warm up 'dance' as she calls it that I do with my music students, because her boyfriend was tired and she thought it would help him. I obliged, dressed in one of my oldest fleeces and not explaining anything much because she gave me no chance. Apparently the video is going viral (well, in very localised terms), and my daughter and all her friends were to be seen on the school playing fields practising this, much to the amusement of the boys looking on unseen.
Actually of course, I am secretly proud that my daughter thinks enough of something I find meaningful to share it with her friends. The following are things I was not much good at myself, and when her aunt took the trouble to write all these things down, I thought them too good to miss, so here is some more help in enjoying exams.
Coming up next…. Power Postures – 2 minutes to de-stress.
ENJOY!
1. Be Prepared!
2. Organise your revision so that by the day before your exams you have reduced everything you know about a subject to notes on just one side of A4. Those notes should be able to spark your memory on all the host of other things you know about the subject. Like someone giving a speech has a card with maybe 5 or 6 headings but knows what to say around those headings.
3. In the exam, take stock. You will have worked out how many questions you have to answer and how long you should allow for each question.
4. You must read the whole paper carefully (always turning to over to check you don't miss anything)
5. Take a gulp (calm breath, my words) and read each question again.
6. When you can choose questions, read through each question you choose to check you can answer each part, not just what you think it is about.
7. I (she) used to underline every word in a question to ensure I know that every word required consideration.
8. Spend some time doing an essay plan in notes – I used to spend a good 5+ minutes of a 30 minute answer doing this. You can them be more relaxed as you write the 25 minute answer.
9. Some questions are not suited to this eg calculations, précis etc but all questions need careful consideration before you start to answer.
10. When you have a choice, eg to answer 4 questions, I found a good technique was to answer my second favourite first, then my favourite, then my 3rd and then my 4th. That way you build up your own confidence.
11. Aways check and double check that you answer everything the question is asking. MORE POINTS ARE LOST THROUGH PANIC AND CARELESSNESS THAN IN NOT KNOWING THE ANSWER!
12. Do stick to the time allotted for each question come what may. Not to do so is fatal.
13. Never run out of time!
14. Try to enjoy exams. There is something satisfying about finally putting revision to good use and being able to prove yourself.
15. TREAT IT AS AN OPPORTUNITY TO SHINE, NOT AN ORDEAL.