FIVE STEPS TO CHANGING HABITS
 Changing habits can be simple, but unfortunately simple does not mean easy! However, by following these five steps, you WILL  achieve change!
1. INTENTION
 Form and maintain a clear of intention of the outcome you wish to achieve. This intention will provide the energy and direction required to proceed, and to overcome apparent obstacles.
 In order to really 'see' the obstacles in our path, we must be willing to truly look, and this can sometimes be a challenge to the ego, which feels less threatened by ignorance!
AWARENESS
 Awaken, sharpen and refine your awareness of your habits. The tricky thing here is that habits are by their very nature subconscious. So you need an accurate 'mirror' or feedback system to highlight what is currently hidden. Engage your creativity, ingenuity, and all your senses to find ways of increasing the multi-sensory information you are giving yourself in order to improve this awareness.
 If you were walking in the mountains with a map, but were lost, the map would be useless unless you could first locate y
our current position. The same is true of ourselves and our habits.
 Proprioception (/ˌproʊpri.ɵˈsɛpʃən/

pro-pree-o-sep-shən

), from Latin proprius, meaning "one's own", "individual" and perception, is the sense of the relative position of neighbouring parts of the body and strength of effort being employed in movement.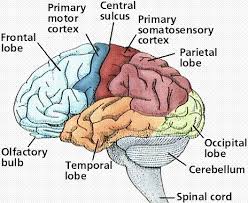 The cerebellum is largely responsible for coordinating the unconscious aspects of proprioception.
 Because of the unconscious nature of habit, it is most useful at the outset to enlist the assistance of an objective third party(teacher) who can give both accurate feedback, and hopefully (if correctly trained) assist you to achieve the desired outcome.
In the absence of such a teacher, or in between teaching sessions, video can be a useful tool. Proprioceptive senses are challenged to engage in a process without immediate visual feedback, and then this is checked against the visual and auditory feedback provided by the (good quality) video.
 A mirror is a poor third best, as it does not develop the proprioceptive sense.
 If you are dealing with a mental or emotional habit, then it is helpful to understand the triggers to that habit. Again, ideally with trained assistance, or without if it is possible, you can use your ingenuity and creativity to recreate those triggers in a safe environment so that you can practise becoming aware of your responses. Body and breath are useful tools here, as it is often said that 'The Body speaks the Mind'.
Many responses to an 'emotional' trigger will show up in your physicality, for example anxiety producing sweaty palms, shortening of breath and tightening of the the stomach muscles.
For those of you interested in the neuroscience of why?, the following link about the amygdala may be of interest.
We begin to understand that we are indivisible 'selves'. So as our awareness expands, we often notice that our habits we would term 'physical' , for instance a tightening of the breath in singing, can have 'emotional' triggers or components, eg fear of failure.
In order to have accurate awareness we need to keep reconnecting to our INTENTION. WIthout accurate awareness, we can just practise different, unhelpful habits! Without connecting to our INTENTION, we can create further pressure, which then creates further tension, and undermines our best efforts for change!
PAUSE
 In order to change a response to a stimulus, we need to make the unconscious, conscious. In order to do this, it is usually imperative to create a pause, be it ever so infinitesimal, in order to prevent the unconscious, habitual response from occurring.
Breath is often a very useful first port of call. I have found it to be true that it is impossible to breathe freely while maintaining tension, and conversely, to maintain tension while breathing freely. As much (though not all) of our inappropriate response to stimulus involves excessive tension, awareness of breath, and use of conscious breath, can be a very helpful way of creating this pause.
CONSCIOUS INSTRUCTIONS/INVITATIONS/DIRECTIONS
Having succeeded in becoming aware of our unhelpful habit or response to stimulus, and created the pause necessary to prevent responding in our habitual way, we use our conscious mind to give an instruction/invitation to the body and mind to respond in a new and chosen way. The efficacy of this new instruction will depend to some extent on the effect and depth of the old habit. Neuroscience teaches us that it takes 300 repetitions to create a new neural pathway (in other words, to allow a new habit to become unconscious), but 3000 repetitions to break an old habit!
Which leads us to the fifth step –
REPEAT!
We need to repeat this entire process. We maintain our intention, engage our awareness, create a pause between the stimulus and response, and continue to give the conscious instruction to ourselves which creates the new habit.
FM Alexander (founder of the Alexander Technique – a powerful method for changing unhelpful habits) said that 'If we stop doing the wrong thing, the right thing will do itself. Sounds simple and it is, but that doesn't mean it is easy!
Very often, our desire to achieve a particular result can make us forget the steps necessary to achieve it. This creates a pressure which usually involves more tension, and undermines the process necessary to achieve the result!
 POST SCRIPT FROM MY EXPERIENCE
We humans are complicated! While we may outwardly assert that we wish to change a particular habit, we may notice that when it comes down to it, we strenuously resist taking the steps which our logical minds know we require to make those changes. In such instances, we may need help to delve more deeply into why we are resisting. In my experience, it is almost inevitably a result of some fear that we have not yet recognised or acknowledged. It may take considerable patience and compassion for ourselves as well as courage, to uncover the fear which limits our ability to perform and to connect with others as we would wish. It is also still true I believe, that by applying these five steps to the different layers of the problem, we can find a way to change!
Acknowledgement:
This article was inspired by a workshop given by Alex Ashworth at York University.
Alongside a flourishing career as a soloist, Alex is currently Professor of Singing at the Royal Academy of Music and visiting professor at various (unpronounceable) institutions in Iceland in addition to teaching singing in the Music Department at York University.