December 3rd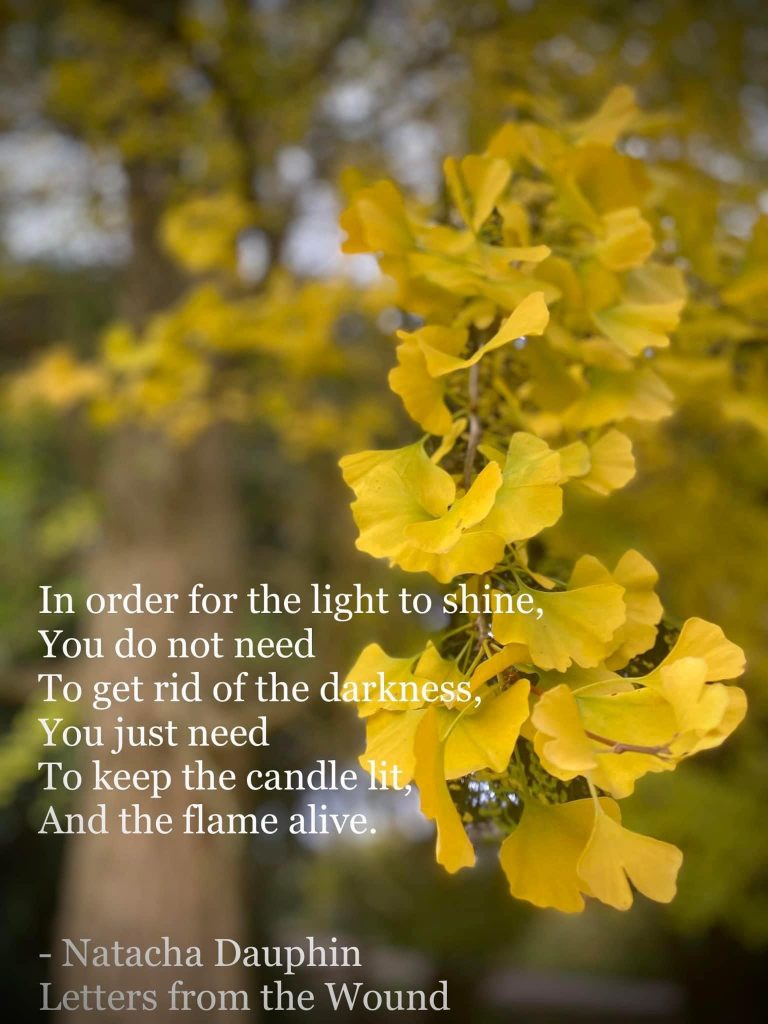 The Advent of the Festive Season is both a time for reflection, and often a time for old triggers to resurface, unwanted.
Yesterday I reflected that making decisions required intention, will and commitment. In the past, my habitual response to difficult circumstances, was to either grit my teeth and power through with grim determination, or to collapse. I have slowly been learning the power of gentleness. (And for those of you who know me well, I did mention the words slowly, and learning). My default position when I am frightened has definitely been 'the best form of defence is attack'. And when I am triggered, it is still one of those unwanted reactions that I deal with sometimes better than others. 
Sometimes we find it easier to be gentle with others than ourselves. Today I would invite you to be gentle with yourself, as you keep your own candle lit and your flame alive in this time of darkness. And also that gentleness shares much with compassion
With thanks to my lovely friend Natacha Dauphin for the image and words from her books. Find her, and them at https://www.natachadauphin.com/
For over 6 years I have been leading a Monday morning meditation – until lockdown, in person, and thereafter, online. Here is a recording of an in-person meditation from Winter 2019 on the theme of Gentleness.