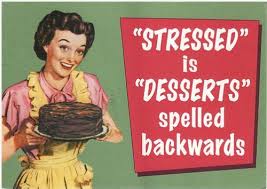 TOP TIPS FOR DEALING WITH STRESS
USING ALEXANDER TECHNIQUE AND COACHING PRINCIPLES AS STRATEGIES FOR STRESS MANAGEMENT.
Alexander Technique principles are very simple, yet very profound when diligently applied.
The Principles in Everyday Language are these:
INCREASE AWARENESS (FORM A CLEAR INTENTION TO DO THIS!)
PAUSE
USE CONSCIOUS DIRECTION/INTENTION
PAY ATTENTION TO THE PROCESS
REPEAT UNTIL NEW HABIT IS FORMED.
INTENTION
INTENTION is my all time favourite word! Learn to develop a clear intention for your life, for your term, for your week, for your day. Then when you get discombobulated, you can remind yourself of your intention about anything in general or specific. You can notice whether what you are thinking or doing aligns with your intention, and the stronger you can hold your intention, the easier it becomes to align your actions. Truly powerful people, I believe, are those whose actions are most closely aligned with their intentions. Scarily, that applies in the negative sense as well as the positive, so take care in developing your intention!
BREATHE!
In one sense, breathing is an enormously complex activity, in that once again, it often reflects anxieties, fears and difficulties – and research has shown that this also includes difficulties that your mother had in pregnancy before her pelvic physiotherapy! That explains why we don't always find it easy to breathe freely and deeply. However, once again we can go back to the word INTENTION, and have the intention to breathe deeply and freely (even when we encounter our deep/old fears, which can sometimes be the cause for the feelings of faintness when we begin to release tension and breathe).
So have the intention to notice your breathing, and how, very often, when you are concentrating hard, or you are tense/anxious, you will find you are hardly breathing. It is impossible to breathe deeply when you holding extreme tension in your body, but equally, it is impossible to retain that tension when breathing deeply. So noticing shallow breath/held breath and deciding to breathe deeply (and freely) at each point of your noticing, helps break the cycle of tension and allows something different to happen, even if momentarily. Over time, this can make a huge difference in your level of pain or tension.
So the answer is to FEEL THE FEAR AND DO IT ANYWAY. Don't repress your pain/fear/anger, but keep breathing, and breathe into that pain and through it. Amazing what this 'simple' thing can achieve!
AWARENESS – BODILY AND OTHERWISE
Learn to use your awareness as you would use peripheral vision. So make that an intention, and then see if you can allow yourself to be more aware of your body while doing other things. I believe that the body doesn't lie, and it can become your best friend. When you are confused as to what you are thinking/feeling, your body will usually hold the answer. If you try and repress/suppress your feelings, your body will usually at some stage flag up what you are repressing by demonstrating to you your emotional pain in some physical way that makes you stop and pay attention.
CHOOSING YOUR THOUGHTS/ DEALING WITH OBSESSIVE THOUGHTS
We have +/- 40,000 thoughts a day and how many are under our control? Not very many is often the answer! This is the problem of the Pink Elephant – the more you tell yourself not to think of it, the bigger the image becomes in your mind! So we need to choose our thoughts, and once again we come back to the work INTENTION. If you have the intention to truly take care of yourself, then you will be more able to choose what to think, if you know that your obsessive thinking is not helping you.
PRACTICAL STRATEGIES FOR ACHIEVING THIS:
1. Bring your attention to your body by simply placing a hand/hands on your centre of gravity (few fingers below your navel). Remind yourself of your stability and strength and
2. Breathe!
3. Keep taking your attention outside yourself – I find it hugely helpful to notice nature – light, colour, water, wind, and particularly combining walking with noticing nature.
4. Create Boundaries. Notice whether talking about problems makes you feel better/feeds the obsession/makes you feel tense. Choose carefully to whom you speak/interact so that again, your INTENTION is to support yourself. Try and create time boundaries for dealing with/thinking about/talking about your problem, and if you are struggling with that, ask the other person to hold the time boundary for you. This way, you will still get to feel heard, which is very important, but will not be tempted to obsess.
5. Gratitude Diary – your Homework, should you choose to accept it.
Find at least 3 things each day, for which you are grateful.
The danger is that difficult issues can consume you, and of course there is so much else in your life about which you can choose to think and to which you can give your energy, which will nourish you, bring you joy and also support your INTENTION for a full and happy life. Our thoughts create a DIRECTION for our lives, and to some extent, create our life itself, so what we choose to focus on, and to think about, is HUGELY important. Have the INTENTION to bring to mind one or more of those things for which you are grateful, whenever you start feeling anxious/angry.
I fully realise that while all these things are pretty simple, that is not to say that they are easy.
Neuroscience research tells us it takes 3,000 repetitions(!) to break old neural pathways, so this will not be sorted in a day, and can seem tedious if you feel that you are getting somewhere with it, and then the old thoughts and habits kick in.
Again, INTENTION will help you stick with it
Neuroscientists also tell us that our thoughts create our reality – we are processing a staggering 400 billion actions per second in our brain, and every thought that we build actually changes the structure of the brain and impacts on the health of the body. (Dr Caroline Leaf, Neuroscientist).
So Science is now able to confirm the basis of the Alexander Technique, where we use conscious thoughts, intentions and directions to alter the way we respond to our everyday situations. And we can better understand that even if our situation does not change, we can alter our reality by our response to that situation, and choose health and well being over stress.
APPENDIX
Most people do not really relate to the Language used by Alexander Technique, particularly as it was developed in the late 1800s! Hence my initial translation into everyday language.
But for those who do know the language, and who want to see how I arrived at my 'version', here it is!
In 'Alexander Technique Language' these would be expressed as follows:
REALISE YOU HAVE FAULTY SENSORY AWARENESS

INHIBIT

USE CONSCIOUS CONTROL TO PROJECT NEW DIRECTIONS

PREVENT END GAINING AND PAY ATTENTION TO THE MEANS WHEREBY

REPEAT UNTIL OLD UNHELPFUL HABIT IS REPLACED BY NEW HABIT
In 'Coaching Language' these would be expressed as follows:
BECOME MORE AWARE SO THAT 'CONSCIOUS INCOMPETENCE' BECOMES 'CONSCIOUS INCOMPETENCE'

PRACTICE NEW HABITS TO CHANGE 'CONSCIOUS INCOMPETENCE' TO 'CONSCIOUS COMPETENCE'

REPEAT UNTIL 'CONSCIOUS COMPETENCE' BECOMES 'UNCONSCIOUS COMPETENCE'